Mobile Application Development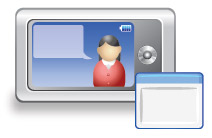 Mobile phones and mobile devices are quickly becoming tools for transforming businesses to make strategic decisions from anywhere and anytime. With the availability of new technologies like 3G and a wide range of smart phones with better processing power, businesses across different sectors are porting their applications and software to work on the mobile devices namely phones, iPad, iPhone, etc.
At Pisquare we offer our expertise in providing customized application development and software across all mobile platforms. Our services offered are development enterprise business applications, etc. for iPhones, iPad, Android, BlackBerry, etc.

Android Application Development:
Android is a software bundle for smart phones and mobile devices that includes an operating system and many applications. The Android offers a variety of components for application developers. Pisquare's team of experts in mobile software development has demonstrated exceptional skills in developing software solutions for the Android phones. Some of the services offered by us are listed below:
Web applications development for mobile devices
Custom Android application development
Social networking apps
Java mobile applications development
Mobile Application creation

iPhone Application Development:
The iPhone is a smart phone from Apple with many benefits and features. It integrates multimedia applications, business applications, iPod tablet PC, a camera and a communications device. Our work in the iPhone platform offers web and desktop applications in the following categories:
iPhone business apps development
Custom iPhone apps
Social networking apps
Web-safari apps