Product Engineering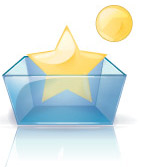 Customers are more than aware that only an efficient end to end IT solution strategy can help their businesses to gain competitive edge in the market. By leveraging our expertise in diversified domains, IT enabled services and solutions we help you achieve your strategic goals regardless of the size of your business. Using our efficient engineering services we strongly believe in our approach to help organizations sustain their growth by providing the right kind of IT driven strategy and solutions to foster sustainable business for our customers.
Our solutions are carefully crafted to provide you the maximum value using research, analysis of business processes combined with business intelligence using the agile methodology. We have helped businesses strategize, maintain and improve their business processes and achieve business transformation through the deployment of our solutions.
Businesses have more than realized that only a mix of strong domain expertise and system intelligence can reduce the time-to-market of their products.
Our In-depth Knowledge in product engineering solution ,Web2.0 and vast industry exposure helps us to offer our customers a complete product life cycle management services ranging from product conceptualization to product design, development, testing and support.
Our key product engineering service offerings for companies across each segment include:
Shopping cart solutions
ePayment and payment gateway solutions
Mobile Application Development
Site design and Website optimization
Internationalization and localization
Web 2.0 Solutions and online community services
Product Conceptualization/Planning
Customers or businesses while planning for a new product or service often face challenges in deciding the right time for launch in the market, constraints in infrastructure and the cost involved. At Pisquare we are fully aware of these concerns and understand these challenges well. We use our product engineering expertise in providing you the best design for your well thought out product or service offering.
Our approach towards planning involves working in collaboration with all the stake-holders (internal and external) who are involved in the product outcome or use. We follow a very systematic approach to carefully review all the elements in the product plan.
Product Development/Maintenance
Often businesses face issues with the customers related to delivery models, continuous support and maintenance of the products. In Pisquare we understand that only an effective delivery model and an appropriate product engineering methodology can help customers accelerate the time-to-market substantially.
At Pisquare we develop products for our customers involving a planned step-by-step approach. The steps we follow are broadly classified as, requirement analysis/definition, developing prototypes, detailing a product development plan and formulating a maintenance and support plan